MAKE THE RIGHT MOVE BY HIRING Man and Van Star SERVICES FOR YOUR NEXT RELOCATION
One of the most important things you need to do before relocating to another place is to choose the right man and van service for yourself. There are lots of companies in the market that are offering this service, but the quality level between them all varies greatly. There are several companies that attract customers by offering them really cheap services but in the end they fail to deliver the right quality and the right standard for a successful relocation for the customer. To avoid any problems and troubles during the shipment of your belongings, it is strongly advised that you seek the services of a well reputed moving company like Man and Van Star.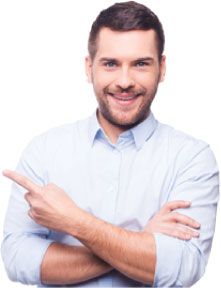 If you are interested in finding out more about our packages and services, you can reach us conveniently at
020 8746 4391
Our company has been operating in the business of removal services for more than ten years. Over the years we have put a lot of hard work into building a strong reputation for ourselves by constantly surprising our customers with a remarkable service. Word – of – mouth has been our biggest source of customers. Delighted and happy customers go and tell others in their social circle about our amazing service, and this is what leads to more and more business for us.
We always strive to ensure that no customer of ours leaves us dissatisfied. This is why all of our employees always work hard to ensure this high standard is maintained. Over the years our loyal employees has stayed with us while growing and maturing. This has led to the development of a really strong team that is so experienced in what they do that they no longer have to worry about failure. They are the reason we have achieved this number one position in the market and thus we strive to keep not only our customers but our employees happy too.

10 years


We offer great discounts in:
Fulham
,
Clapham
,
Finchley
,
Islington
,
Hampstead
,
Greenwich
,
Chelsea
,
Wimbledon
,
Balham
,
Kensington
,
Camden
,
Chiswick
,
Putney
,
Richmond
,
Battersea
,
Belsize Park
,
Bromley
,
Wandsworth
,
Hammersmith
,
Ealing
,
Westminster
,
Ilford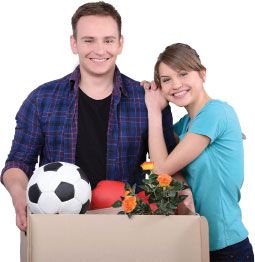 Whether you are planning on moving into a new neighborhood or relocating to another city or country, Man and Van Star is there to assist you throughout your journey. We are here to take all your stress and burden away from you and let you enjoy total peace of mind. Our employees and movers are all very friendly and easy to communicate with. So whatever concerns you have on your mind, you can feel free to speak to our movers about them and have them answer all your queries for you until you are totally satisfied. We guarantee that we will deliver your belongings safely to your new place.
We offer a wide range of services and packages to people moving their homes.
If you have already done all your packing and are just looking for a man and van service to take your boxes to your new service, you can immediately pick up the phone and request for this package and a mover and a van will be at your door step in no time. However if you have planned your relocation in advance, and find it difficult to carry out all the work on your own, you can hire our more extensive service packages that offer a wide range of facilities.
These packages are tailored to satisfy the complete relocation needs of a person. This is why we have decided to include packing services in our package as well. We have felt that most of our customers complain about not having enough time to do their packing, or not being apt enough to do their packing well. This is why they are often disappointed to see a lot of broken and damaged items in their boxes when they unpack in their new home.

Because of this common problem we have decided to include a packing service in our full packages. This service includes our specially trained and expert packers who know exactly how to pack up each and every item of yours according to its size, weight, and type. Fragile items are the most difficult to pack and so we have professionals who know exactly how to pack each of your fragile item to ensure it gets all the cushioning it requires to withstand all kinds of pressure and hold well for even long international shipments. To ensure top quality packing services we have equipped our customers with top notch materials that are of the highest industry standard. We have a wide range of materials at our store that can be accessed by our workers. These high quality materials are then utilized for the careful packing of your valuables. To further facilitate you we have decided to not only give you a team of packers but also include some cleaners in it too. We know how difficult it is for our customers to unpack and clean up after a long tiring journey to their new home. Now you don't have to worry about that either. Just ask for our full package and our movers will not only pack and load your boxes for you in the van but will also unload, unpack, and clean all the mess once the unpacking is done in your new home.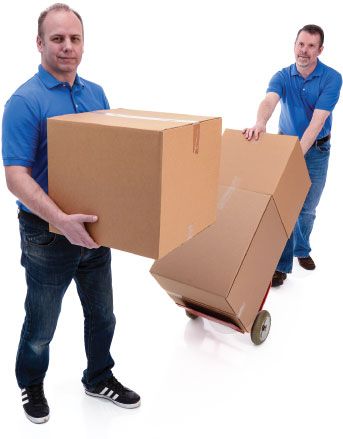 We not only cater to individuals and people moving their homes but we also offer relocation services to corporations and businesses.
This service is great for those companies that are looking to move their head office, a single department, or their whole office into a new building. Moving an office requires extensive planning and a whole lot of new materials and tasks. This is why we have assembled a separate team of experts that cater solely to corporate relocation.
We also offer storage facilities for those people who are looking for a reliable and secure place that they can trust with their valuables. Our storage facilities are designed to also accommodate short term office usage or studio purposes. They are constantly monitored for security purposes and are kept clean 24/7.
If you are interested in any of these services, feel free to call us and inquire further.
020 8746 4391