Relocate with a Removal Van and Save Yourself Money, Time and Hassle!
These days there are many more options available to the general public other than simply just hiring a large removals vehicle such as a removals lorry.What with furniture being relatively cheap to buy and replace, many movers tend to follow the trend of leaving their former property – be it a commercial or domestic property, fully furnished or at least partially furnished which has a knock on effect on your removals costs. When you have less items and pieces of furniture to relocate to your new property it is pointless spending out on hiring a removals lorry when you really only have personal items to relocate and do not have the sufficient amount of possessions to fill a large removals lorry. This is where a removal van comes in to the equation, as after all – who would choose to spend out more money than what they really have to when they can call 020 8746 4391 and speak to our fantastic office personnel at Man and Van Star who will help you with the planning of your move which can be undertaken using one of our removal vans. Forget the stress, hard work and time consuming jobs such as listing every individual item that you want to move when you can instead move by using our removal van and do away with all of the stressful tasks that come with relocating the conventional way.
We offer free no obligation quotes for whenever you need them so please do not hesitate to contact us today where you will find the price that is right for you
020 8746 4391
Our removal van services will save you a fortune on hiring a more expensive vehicle and can be used for all different movers, no matter what kind of property you are moving to or from.If you have been living in or working in a furnished rented property for some time then you will probably not have so many items to relocate with you when you come to move because naturally, you will not have all of large items of furniture and furnishings that you would usually have if you were moving your own items, these items of which usually take up most of the room on the removals vehicle. When you take away these larger items you are really only left with your own personal items, which unless you are the owner of a very large number of clothing, memorabilia, personal or electrical items then you will obviously not be able to sufficiently fill a large removals lorry that could easily accommodate the entire contents (including furniture items) of a large four-bedroom detached property. When you have fewer items to relocate or perhaps you are a student mover or a first time buyer who does not have a whole property full of belongings and furniture to move, our removal van services are the perfect way to go when you begin your next steps of your relocation and need to hire some form of transportation in order to be able to transport your personal possessions to their new home.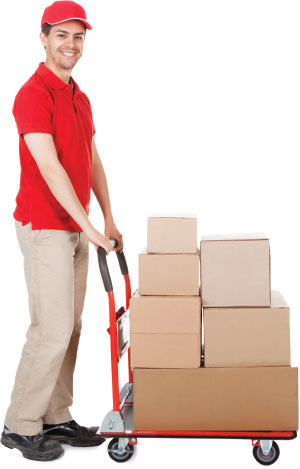 Hiring Man and Van Star for the job of relocating your belongings to your new property is the most convenient and efficient way to relocate successfully without the move having to interrupt your usual time frame, as we are fully capable of working around your daily schedule to ensure that you are not inconvenienced along any step of the way.
For more information on how our trusted team members can make your forthcoming move a success, call us now on
020 8746 4391